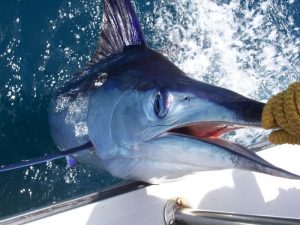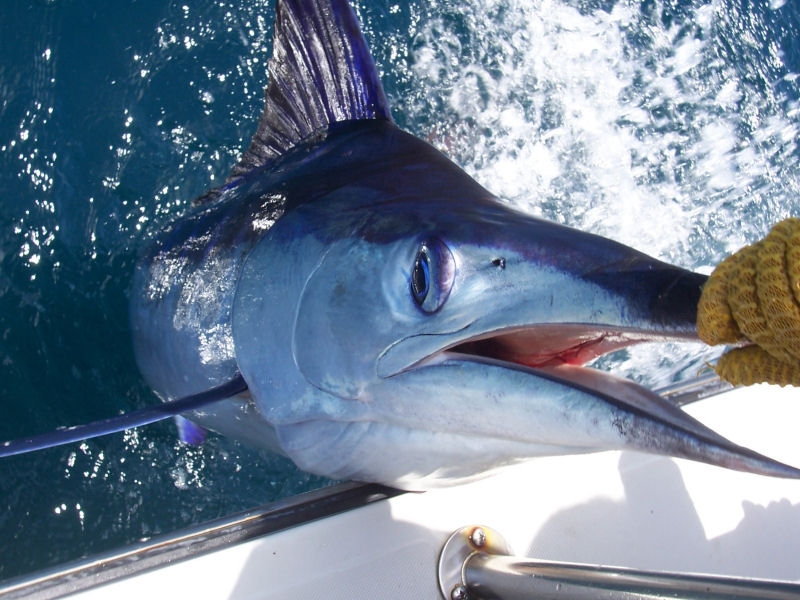 Please visit our reserve page to book your charter, **We Are Open and Fishing**
Thousands of people flock to Cabo San Lucas, Mexico every year to take in the incredible sites and explore the region. Haven't had a chance to visit yet? Book your trip today and reserve your place on our deep sea fishing charter! Guerita Sportfishing offers one of the best deep sea cruises in Cabo San Lucas, and our crew would be thrilled to welcome you aboard!
Our offshore fishing charters allow new and avid fishermen to reel in some of the most amazing species in the world.
Guerita Sportfishing's goal is to ensure you walk away from your deep sea fishing excursion with a story to tell. That's why we don't limit your chances of a big catch by focusing our energy on one species at a time. Our captain knows these waters like no other and will steer you in the best possible direction to reel in any one of the many trophy gamefish that call the Sea of Cortez & the Pacific Ocean home.
Deep sea fishing in Cabo San Lucas never disappoints! Here are just a few of the species you may encounter during your upcoming trip:
Dorado
Commonly referred to as mahi-mahi or dolphin fish, the dorado can be found in deep waters off the coast of Cabo San Lucas and is one of the most popular gamefish among fishermen. This fast-growing, vibrant species puts up a real fight when hooked, which is great for those seeking a true challenge and a story to tell.
Marlin
Did you know that Cabo San Lucas is considered the marlin capital of the world? If you're looking to plan your next deep sea fishing trip, your chances of catching this large, hard-fighting species are greatest off the southern tip of the Baja peninsula in Cabo San Lucas.The striped marlin in particular is the second fastest fish in the world, making the chase (and the catch) that much more exciting.
Tuna
Plenty of avid anglers come to Cabo San Lucas hoping to catch a large-sized tuna! If you count yourself among them, there's no better fishing charter than Guerita Sportfishing! Our expert guides know that tuna prefer deep waters, and we're one of the only fishing charters in Cabo San Lucas willing to venture into the deepest waters to catch them.
Sailfish
While the striped marlin is the second fastest fish in the world, the sailfish is the first. So, if the chase is what you're after, plan your deep sea fishing trip in Cabo San Lucas with Guerita Sportfishing! Just be prepared for a serious battle if you manage to hook one of these spirited fighters!
Unlike other Cabo San Lucas deep sea fishing charters that have limits on how far they can go, Guerita Sportfishing is willing to go the distance to ensure you get the experience of a lifetime! Reserve your deep sea fishing trip with us today or email info@gueritasportfishing.com for more information on how to plan your trip.
.